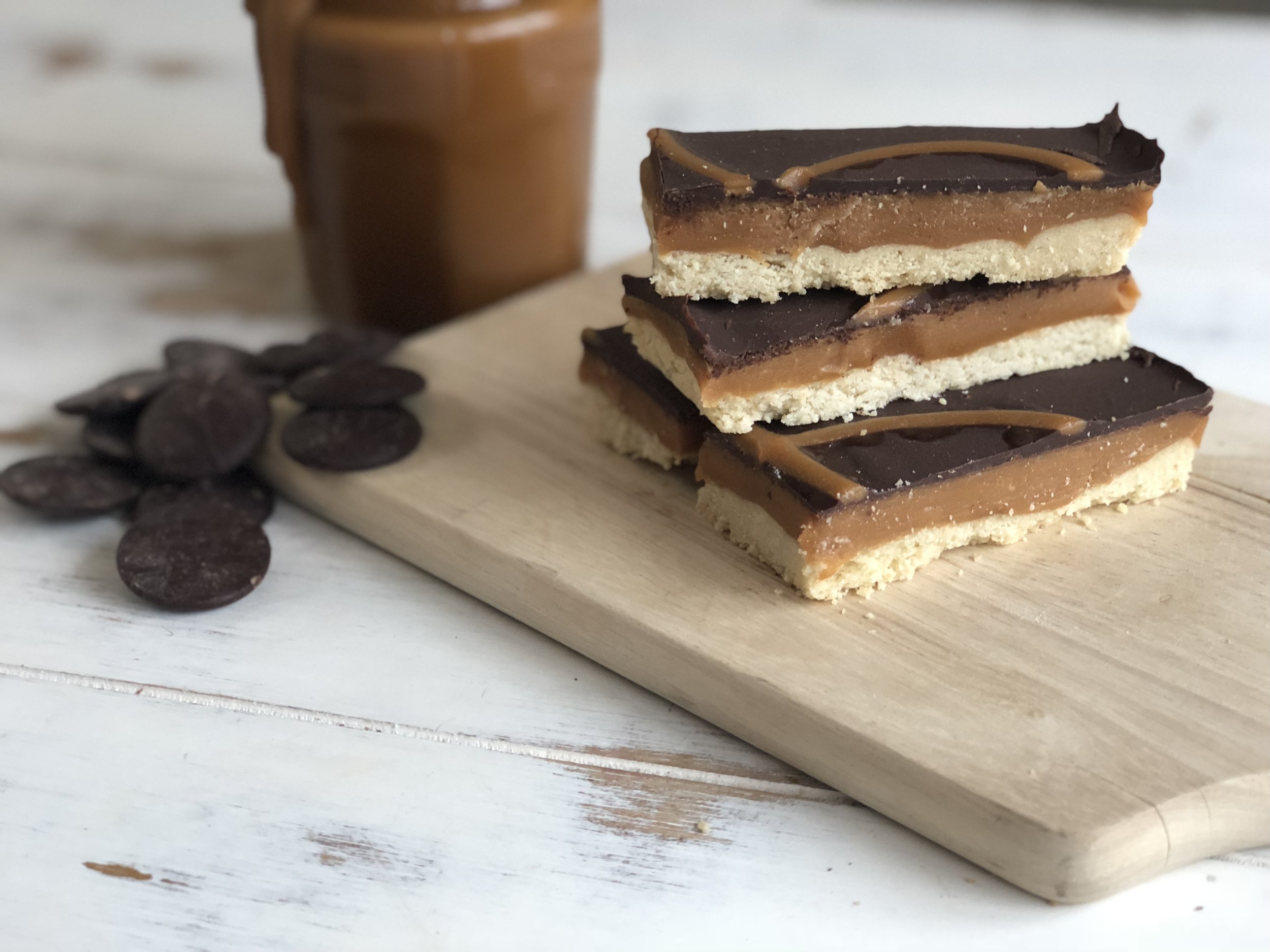 Millionaires shortbread
Millionaires shortbread delivered?! Yes you did hear that right!
Since the launch of our postal millionaires shortbread, it's been one of our most popular bakes! A thin layer of all butter shortbread topped with a thick layer of gooey rich caramel and Belgian milk chocolate.
Choose your next day dispatch or a preferred delivery date when you add to cart.
Scroll down for more info!
They'll arrive through your letterbox, gift-wrapped and ready to eat. All made with Belgian Chocolate, free range eggs and proper butter, these are a perfect treat for anyone!
Don't worry if you're not going to be in - our 6 box bakes fit through a standard size letterbox! Who wouldn't want millionaires shortbread delivered?!
Click here to see our ALLERGEN INFORMATION.