Personalised Brownie Cake (delivery included)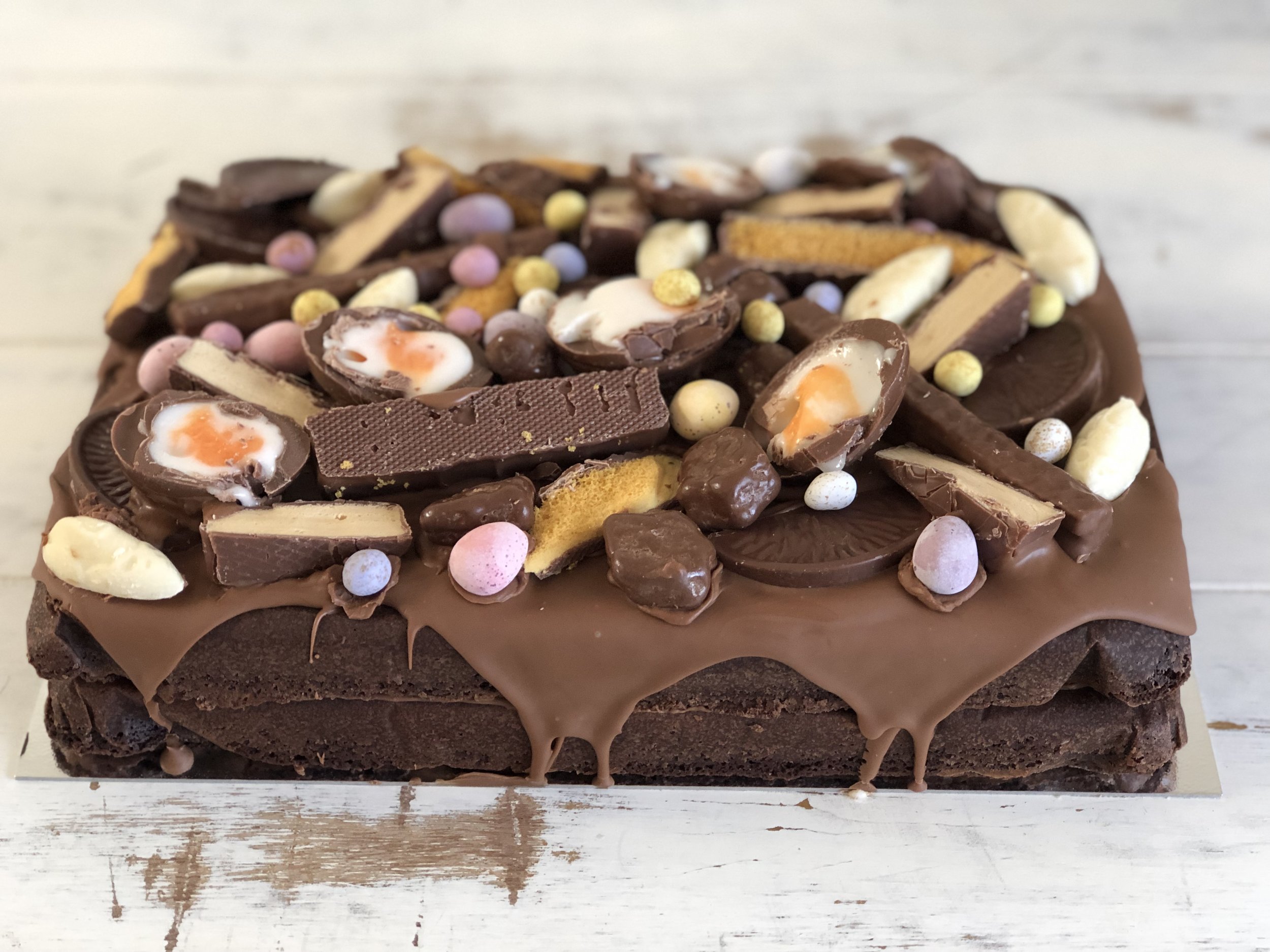 Personalised Brownie Cake (delivery included)
*Delivery included*
An amazing double layer of gooey brownie, sandwiched together with a layer of Belgian chocolate, topped with more chocolate and a later of chocolate bars, biscuits and more chocolate! ….perfect birthday cake for the chocaholic and delivered to your door!
If you'd like something a bit more simple, with a piped message instead - let us know in the additional information when you order!
Let us know which chocolate bars you do and don't like and we'll include as many of your favourites as possible! Also let us know if there's anything to avoid due to allergies. (you can put this in the additional information 'message' box which will pop up when you add this to your cart)
Easily serves 20.
Choose your next day dispatch or a preferred delivery date when you add to cart.
Scroll down for more info!
They'll arrive through your letterbox, gift-wrapped and ready to eat. All made with Belgian Chocolate and proper butter, these are a perfect treat for anyone!
This brownie tray is not one of our letterbox friendly options
Click here to see our ALLERGEN INFORMATION.